After more than a month spent trekking through Taiwan, after 200 miles of walking, 4000 photos, 7 blog posts, many hours at my laptop, and one monkey in my lap… the first games of the Game Trekking project are finished and available to play. I hope they are not the best games I will make for this project, but they are my best attempts so far.
One of my chief reasons for embarking on Game Trekking was the element of challenge; in that regard, the project hasn't disappointed. One of the main challenges has been attempting to sustain and nurture my enthusiasm for extended travel—for facing the unknown day after day, for the perpetual lack of routine, for the permanent homelessness—while also sustaining and nurturing the energy and capacity for creative output. I've been slower in that creative output than I would have liked, and have less to show after more time than would be my preference. But I am learning to balance these dual aspects of my new life, and am optimistic for the future.
Another great challenge has been deciding what to make my games about. While I cannot see everything there is to see of Taiwan, or Vietnam, or any other country, on my travels, it is a hundred times more evident that I cannot make games about everything there is to make games about. I can see a hundred or a thousand things, while I can make games about one thing, or two. Then there is my reading, which provides me with a vital balance to my experience in understanding the places that I visit, and also provides me with a thousand more game ideas. Should I make a game about Taiwanese pirates in the sixteenth century, or about that monkey that jumped in my lap in Kaohsiung? Should I make a game about Taiwan's political struggle with China, or about the many kind people who helped us while trekking?
I can do nothing but latch onto those things that jump out at me specially, those things that press themselves upon me, those things that make me especially happy, or especially sad, those things that seem especially important… or those things that suggest to me an interesting mechanic for play. Predictably then, the games I make may be more about me than they are about the places that I visit… more about my subjective position in the world, and my response to my own travels, than they are about the world as it exists, or travel as a universal concept. In seeking to make something for others, I can do nothing but make something for myself… and hope that it might be helpful or relevant to others in some way. But I think this is the same "dilemma" that all travel writers face, and more broadly, all creators.
I have decided not to limit myself to making "purely abstract" games or "purely concrete" games, "purely academic" or "purely experienced-based" games, because the two domains for me are too overlapping: I read because I travel, and I travel to provide context for my reading; political realities may be abstract, but they are also concrete in the lives of the people I talk to; knowledge of a place changes the way one experiences that place, while experiencing a place enriches and changes one's knowledge of it.
So my first game about Taiwan is an abstract game, a political game in circles and squares, about Taiwan's struggle with China. Because that reality was everywhere I went in Taiwan, and has been omnipresent there for fifty years. Because everyone I talked to, and everything I read kept coming back to it. When I searched for one idea to represent the country, that is the idea that came to me. Taiwan's struggle with China may be cliché as a fact about the country, but that does not mean it is an unimportant fact… I've talked to too many people who thought Taiwan was part of China, to let me think that.
Taiwan screenshot: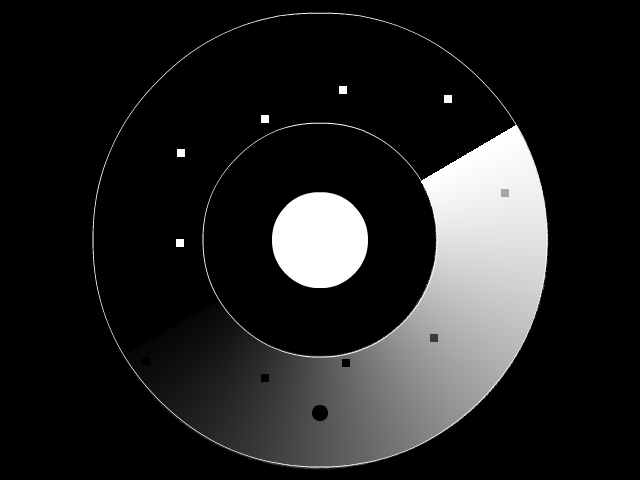 You can play Taiwan in your web browser at:
http://www.gametrekking.com/the-games/taiwan/taiwan/play-now
(Note that it changes a bit at 1 minute 50, if you can last that long).
Some people will ask if I needed to travel to Taiwan at all to make such an abstract game, and the answer is yes: the game would not exist without the travel that led, even if implicitly, to its creation. But still, I very much wanted to make a game that captured something of the texture of my day-to-day trekking experience while there, and that desire led to the creation of a second game: The Kindness of Strangers.
The Kindness of Strangers screenshot: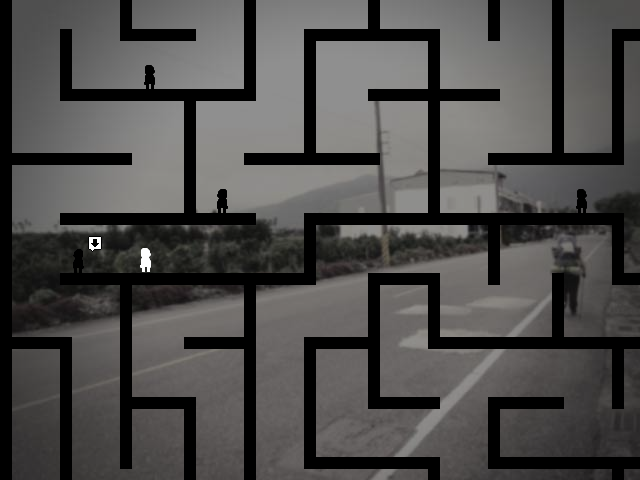 You can play The Kindness of Strangers in your web browser at:
http://www.gametrekking.com/the-games/taiwan/the-kindness-of-strangers/play-now
(Play it a second time to have a different experience).
While I consider these games essentially finished at this point, I welcome any comments or suggestions, and am open to changes in response to feedback. I would especially appreciate knowing about bugs or problems with the games, so that I can promptly fix them.
Special thanks to all of my Game Trekking backers who have made these games possible, as well everyone who provided valuable feedback while the games were in development.
More games about more places are on their way!